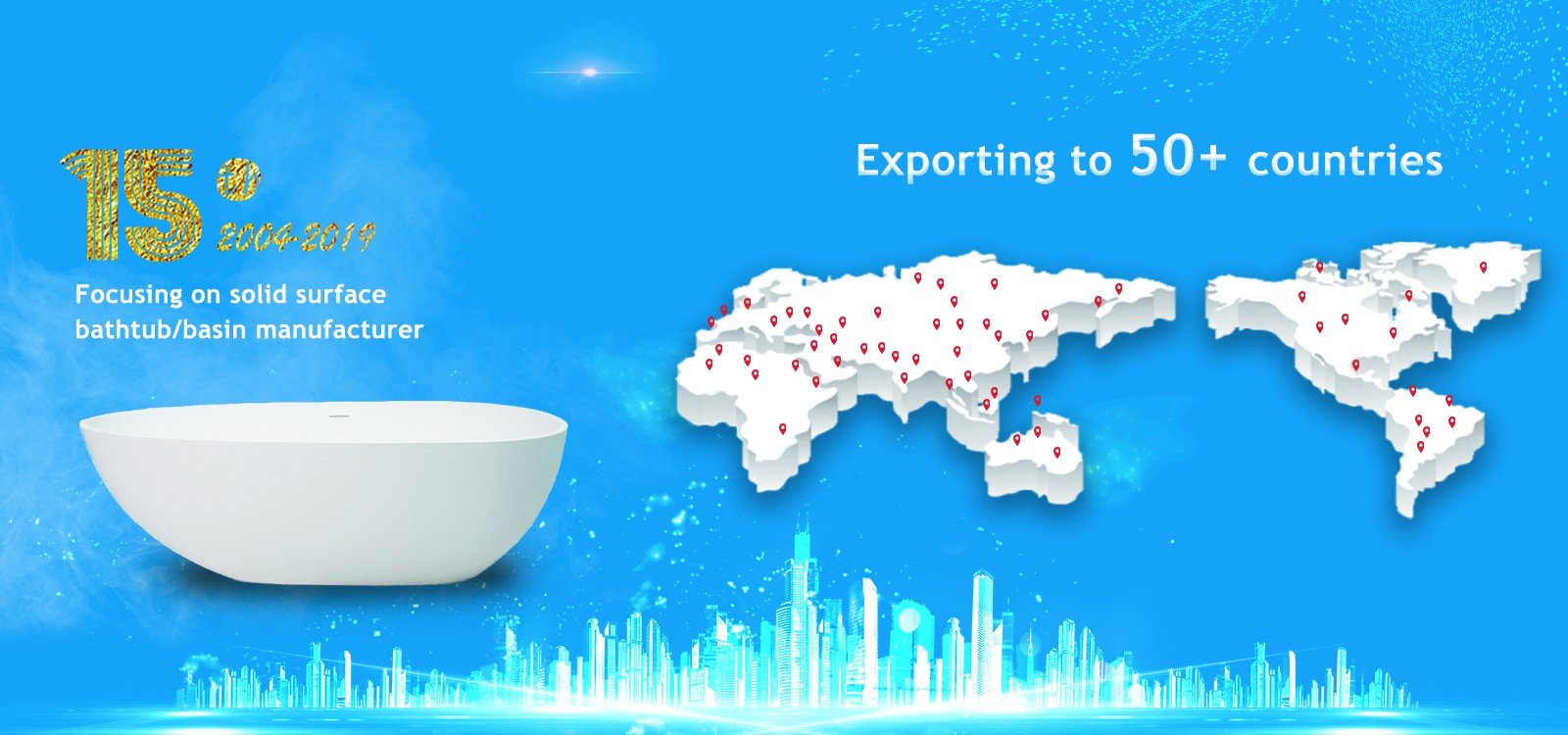 A professional manufacturer of Solid Surface and Stone Resin bathroom-ware, Bellissimo Co., Ltd has built a reputation for quality and innovation since 2005.
Bellissimo Company has grown to be one of the leading solid surface bathtub exporters in China resulting in economies of scale and a competitive advantage.
Our product exporting to 50+ countries.For 15 years hard trying,we have hundreds of clients from Europe,we also have our mainly OEM clients from Australia and USA market.